It's What Our Clients Say About Us
Every time our clients turned to us, they taught SRS something New. They threw challenges, and we accepted . It's them who have shown their trust, and we kept our promises to find a unique solution for them. These experiences of our fantastic clients motivate us to get things done in our way.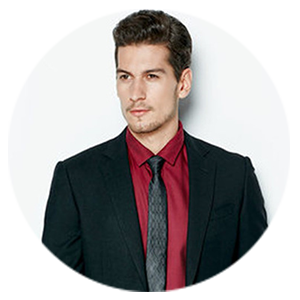 Upgrade Small Business with Marketing Techniques of SRS
Anup Tuteja
In seeking to convert the visitors into customers, Anup was facing difficulties in optimizing his campaigns running in Google and Facebook. He has tried his best but could not identify the lack. He was clueless about the online presence of the brand and how to engage customers.
Read More
Solution
Understanding the problem area of Arup, SRS use their analytical knowledge for optimizing the PPC campaigns. It also boosts Facebook Adverts and boosts the ads accordingly.
Benefits
Minimizing the budget of the campaigns by SRS helps the business to save money for other advertisement platforms.
Through optimization, the ROI has been increased moderately in just 4 to 5 weeks.
Anup has experienced a steep rise in customer engagement, especially in Facebook & LinkedIn.
SRS has used contextual marketing so that it increases the sales volume.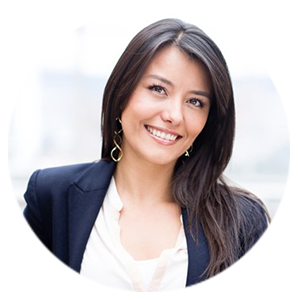 My Retail Business Has Got the Right Solution
Reena Fernandez
Reena was a procurement manager in a company. She left her job to start a full-time business just a year ago. Everything seems to look good when she realized that she needs a helping hand to reach people. She was looking for a partner who will make her E-commerce Portal customer friendly and effective. That's when she found SRS.
Read More
Solution
When Reena took her first step towards SRS, we have given her the assurance to sort out her problems. The SRS team made things easy for her by developing a customized CRM module for her e-commerce site. We have analyzed market trends and the performance of the offered products before coming up with a customized plan of digital marketing services.
Benefits
At first, the Development team decided that Reena require a CRM appropriate for her E-commerce portal.
Listing in the Shopping Category of Google and conversion optimization raised her profit margin by 40%.
We recommend her to go for Search Engine Optimization to enhance the online presence of her business.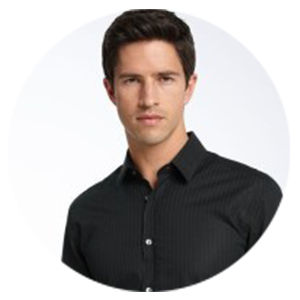 SRS Has Given My Work a Digital Makeover
Shitij Shah
Shitij Shah is the owner of an exporting house was seeking a compact solution for his business. He wants to promote his business online. He found that outdoor advertising and small scale promotion isn't just enough. He requires professional help, and he decided SRS will be his partner to make this happen.
Read More
Solution
We decide that we will give his business a digital makeover. We want him to see the results when the business gets online. SRS believes in making things done without getting complicated. We used some of the platforms and marketing techniques.
Benefits
The creative team of SRS has taken the initiative to create interesting ad copies and place the right keywords so that it can see online.
SRS developed an effective webpage and enhanced its UI design to make it customer friendly. Our team has optimized the landing pages for better response. We also used affiliate marketing for maintaining a high ROI.
SRS team helped him with the Display Advertising which has increased the online presence of his brand.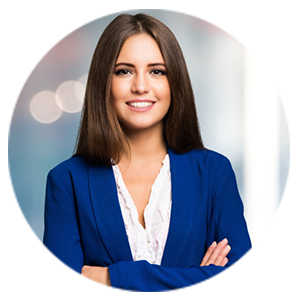 It's Exciting to outright the fear of starting own work sphere
Tithi Bose
Jumping from a secured career to start your own business isn't a very easy decision to make. When Tithi took her first initiative to be her own boss, she realized that she needs a digital partner with prolonged experience to understand her requirement without digging a hole in her pocket.
Read More
Solution
It has become easy to work with Tithi as her concept were clear about her requirement. We have sketched our plan of making creatives appropriate for contextual marketing. We also use email marketing & remarketing techniques for enhancing Tithi's customer list.
Benefits
Creative works, media buying helped this client to attract the proper audience. The targeting has improved the effectiveness of marketing.
Integrating Email Marketing Campaigns made by SRS assist Tithi to reach her existing customers.
Remarketing techniques of SRS this time work wonders as the sales increases by 30% in the first quarter.
Consolidate reporting helped Tithi in sketching her future endeavor.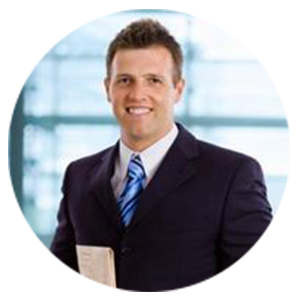 SRS is a Game Changer; It Gives Solution
Jonas Pereira
Jonas had to track the progress of his google ads. Selecting the best & worst performing ads is not an easy task. Tracking the performance in tight schedule & improve them sometimes can become almost impossible.
Read More
Solution
Jonas turned to SRS Infotech for making the marketing process organized. He trusted us with his google search and display ads. We optimized ads after analyzing them thoroughly. The copies were edited, Landing pages were designed accordingly, and opted for SEO for long term profit.
Benefits
Extensive works on Display & Search Ads saved time. The optimization techniques maximize profit & gave freedom to experiment accordingly.
Creative Copy, SEO, and Email Marketing are done by SRS expanded the horizon of the business. It will be profitable for the long term.
The expenditure has been reduced by 20% & profit margin is leaping high.